(Today I'm actually 18 weeks, but I took this picture earlier this week...)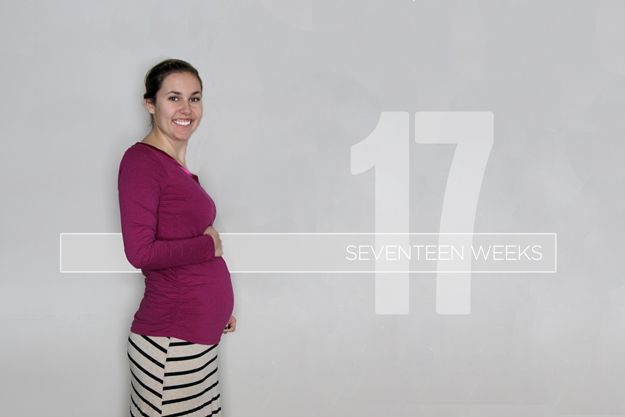 Well I have a little bump now. It very recently appeared. It is much bigger at night than in the morning (I think due to
lovely
bloating). I didn't start wearing maternity clothes until Christmas, mostly because I didn't have any until then, but I really love them, especially the long stretchy shirts. Along with those, skirts and sweats are my go to theses days.
My sleeping habits have been less than desirable lately. I wake up an average of two times a night to go to the bathroom. Some nights I wake up with crazy stomach pains and have to get up and go eat. I have noticed though, that if I sleep straight through mornings (oops!) I can usually skip morning sickness. Luckily for me I'm not working and can safely and happily wake up at 9. Ok that was a joke, it's usually 10 (I'm not sure what I will do when I have additional children...). I only recently lost the ability to sleep on my stomach, which was a very sad day, and I definitely miss that.
I haven't felt any movement yet, at least I don't think I have. I keep waiting though, and am excited for when that starts happening. I haven't had any food cravings still, mostly because food is still a sensitive subject around here, and a lot of things still make me queasy, especially the smell of chicken. That's probably the worst smell in the world.
My belly button is still in, however the other night it started poking out, but was back in by the morning (again the
lovely
bloating). Also, my wedding ring still fits, except I did take it off in the middle of the night a few weeks ago because it felt tight.
That's about all that's going on in my little pregnant world these days, more updates to follow...